Treatment of Anxiety and Mood Disorders
About the Center
For over 30 years The Center for the Treatment of Anxiety and Mood Disorders has been providing care to children, adolescents and adults who suffer from anxiety and mood disorders. Founder and Clinical Director Andrew Rosen, PhD and Medical Director David Gross, MD have been working together to provide the highest level of clinical care from the outset.
In recent years the Center has expanded its services to offer additional help to individuals who suffer from problems with stress, marital issues, educational and vocational concerns, and those in need of Mindfulness and Resiliency Training. Our mental health professionals are specialists in the diagnosis and treatment of anxiety, mood disorders and stress disorders using scientifically-based interventions. We strive to help others learn to overcome their problems and go on to fully enjoy productive and meangingful lives employing specialized psychotherapies, pharmacotherapy and educational programs.
We can help you take that first step toward feeling empowered and on a positive path to growth and well-being! Call our office at 561-496-1094 to schedule an appointment or fill out the forms below for new patients.
The information on this site is not a substitute for professional medical advice, diagnosis or treatment. See our full medical disclaimer.
About the Children's Center
A full service center offering a variety of clinical, therapeutic, educational and supportive services to children ages two through twenty two in warm and welcoming environment. Families in the South Florida area will now have the opportunity to access a multi-disciplinary staff practicing within one centralized location. In addition to the wide variety of services offered, the center will provide supportive and educational programming for families.
Find out more about The Children's Center here.
The Center for Treatment of Anxiety and Mood Disorders is proud to be a Regional Clinic of the National Social Anxiety Center (NSAC).  NSAC is a national organization dedicated to the promotion and dissemination of cutting-edge treatment for social anxiety.  Learn more here.
The American Board of Professional Psychology (ABPP) verifies annually that its certified specialists have maintained the requirements of specialty certification, including licensure at the independent level, continued practice in the specialty, and proper professional standing.  Learn more here.
---
The Center for the Treatment of Anxiety and Mood Disorders in Delray Beach, FL is proud to announce that we have been named one of the Top 50 Anxiety Blogs on the web by Feedspot!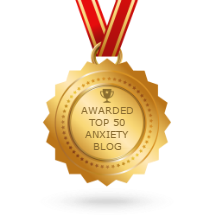 Take a look behind the scenes at an event for  The Children's Center for Psychiatry, Psychology, & Related…​ hosted by The Center For Treatment Of Anxiety and Mood Disorders​!
Center for Treatment of Anxiety and Mood Disorders
4600 Linton Blvd
Suite 250
Delray Beach, Florida 33445
Hours: Monday to Saturday – 8am to 9pm
Get Help Today
(561) 496-1094
For in-person and weekend programs we are close to Palm Beach County and Broward County including:
Delray Beach, Boynton Beach, Boca Raton West Palm Beach, Deerfield Beach, Pompano Beach, and Palm Beach County.
Why Choose

The Center for Treatment of Anxiety and Mood Disorders?
Same Day
Scheduling
24/7 Access
to Support
Effective Treatment
for All Ages
Counseling Customized
to Your Individual Needs
Secure Online Therapy
Internet Counseling
Intensive Weekend
Programming
More Ways to
Get Help Now
We offer cognitive behavior therapy, psychodynamic psychotherapy, mindfulness meditation, group therapy. and medication. Depending on your needs, here's how you can get help now:
Online or Phone
Therapy
For individuals around the country or those wanting help from the comfort of your own home, we offer therapy via Facetime, Skype or phone.
In Person
Treatment
We have licensed professionals available 7 days a week. Our offices are conveniently located in the Boca/Delray area.
Intensive Weekend
Programs
For those who prefer a more short-term approach we offer weekend sessions for individuals or groups. Perfect for those with a less flexible work schedule.
Looking for immediate help?
Contact Us Today for a Confidential Assessment.
Call
561-496-1094

or

Fill out the Form Below.